Psst…the secret's out! Dairy-Free Down Under has been hard at work over the past year developing four innovative new products for the dairy-free market. As demand and customer requests continue to grow, we are excited to announce the arrival of these new dairy-free and vegan-friendly items.
NEW DAIRY-FREE & VEGAN-FRIENDLY PRODUCTS TO ENTER THE MARKET
Whether you're a business or a retail customer, we want to make sure everyone can access these products, which come in a range of sizes from 50g to large Kg sizes for food service providers. If you're a food service business or distributor, our bulk packs are available for distribution, with retail options on the way soon.
INTRODUCING DAIRY-FREE DOWN UNDER'S NEW PRODUCT RANGE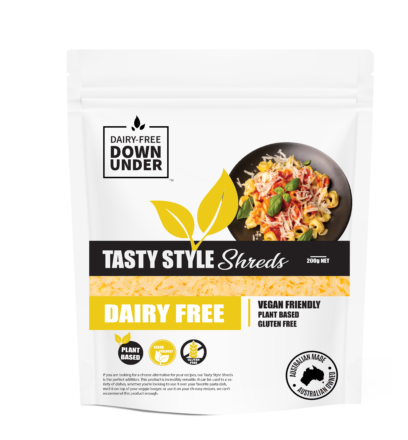 Our Tasty Style Shreds has a cheese-like texture that is reminiscent of traditional tasty cheese but without dairy. If you are looking for a cheese alternative for your recipes, our Tasty Style Shreds is the perfect addition. This product is incredibly versatile. It can be used in a variety of dishes, whether you're looking to use it over your favourite pasta dish, melt it on top of your veggie burger, or use it on your ch-easy recipes, we can't recommend this product enough.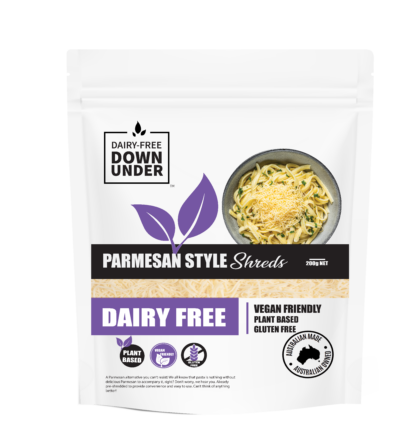 We all know that pasta is nothing without delicious parmesan to accompany it, right? Don't worry, we hear you. Introducing our NEW Parmesan Style Shreds! Perfect for all your ch-easy creations. Already pre-shredded to provide convenience and easy to use. Can't think of anything better!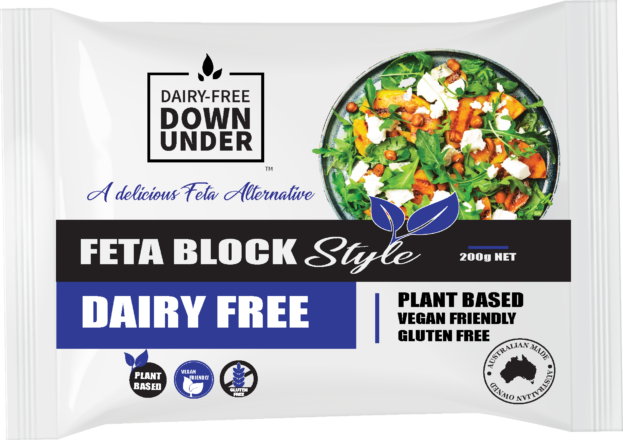 Have you been looking for a plant-based Feta? Well, look no further!! 
Introducing our scrumptious NEW Feta Style, the perfect addition to any meal! And the best part is, it is plant-based, vegan-friendly, dairy-free, and gluten-free. 
Our Feta Style has the perfect crumbly texture and tangy flavour that you love. Dairy-Free Down Under has carefully crafted this product to make sure everyone will enjoy it!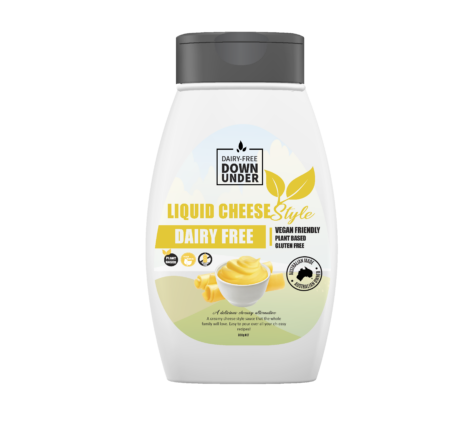 Introducing our deliciously NEW and creamy Liquid Cheese Style, the perfect addition to your next meal. This product is incredibly versatile and can be used in a variety of dishes. Whether you're looking to drizzle it over your favourite pasta dish, use it as a dip for veggies, pour it over your nachos, or use it in your favourite sandwich, this delicious liquid cheese will not disappoint. 
Made with high-quality plant-based ingredients, our Liquid Cheese Style is plant-based, dairy-free & gluten-free making it a great option for those who follow a vegan or dairy-free diet.
ARE YOU A BUSINESS WANTING TO USE OUR NEW PRODUCTS? GET IN CONTACT WITH US
Are you a business wanting to level up your dairy-free & vegan ranges? Get in touch with us and our team will be in touch very soon! We look forward to working with you!