Dairy Free Down Under is a proud family owned and operated.
With over 30 years of manufacturing experience in fresh food, in 2018, the company started a mission to deliver dairy-free and plant-based products that are not only affordable but taste delicious and are available globally.  
The large range currently consists of their famous dairy-free cheeses, snack packs, condiments, and mouth-watering dips. All the products are Plant-Based, Dairy-Free, Vegan Friendly, Gluten Free, GMO Free, Palm-Oil Free and Australian made.
Dairy Free Down Under quest is to deliver leading taste and texture without compromising the nutritional value of the product. New products are consistently being added to their ever-growing range and there is no sign of slowing down with innovation at the top of their minds. 
Dairy Free Down Under continues to create nutritious food for the whole family, no matter what your dietary requirements.
Featured on channel 7, channel 9 and The Great Day Out (Channel 7).  With articles in Food and Drink magazine, Australian Retail Magazine, the Gold Coast Bulletin and many more.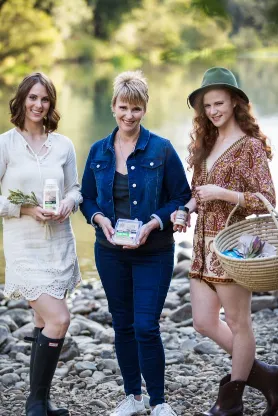 WE BELIEVE IN MAKING A DIFFERENCE AND INSPIRING FAMILIES TO EAT DAIRY-FREE