There is no denying that we all love to entertain and when we entertain, we like to have a delicious platter ready to go on the table as guests arrive and, given that 75% of people have a dairy intolerance to some degree, it can be challenging to cater to everyone's needs. Unless, of course, you buy these three dairy-free and plant-based products from Dairy Free Down Under the next time you're entertaining.
Cheddar Style Block of Cheese  
This plant-based cheese has a delicious organic almond milk base and cuts and grates well. It's a versatile all-rounder that is perfect for cutting into bite – size pieces for the platter. You can get creative with toothpicks, some basil and tomato or simply place the block of Cheddar Style Cheese on the board for people to slice away at.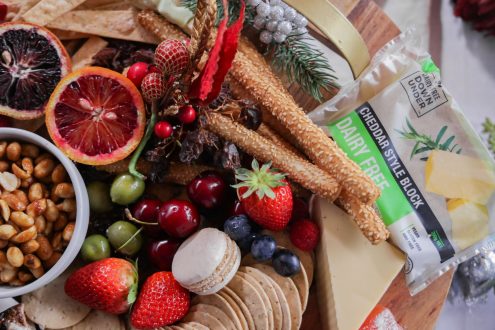 Mozzarella Style Slices  
Our favourite way of serving one of our bestsellers is by folding or rolling the Ch-easy Mozzarella Style Slices as you would a normal cheese, when you look at the design, we've created on this entertaining platter, you wouldn't know you were about to eat dairy-free cheese.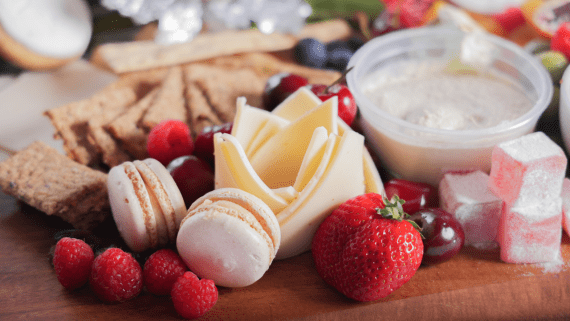 Cashew Cream Cheese
With a hint of garlic this is the perfect addition to any platter as a dairy-free dip option. It's delicious on crackers or veggie sticks and is made with raw cashews.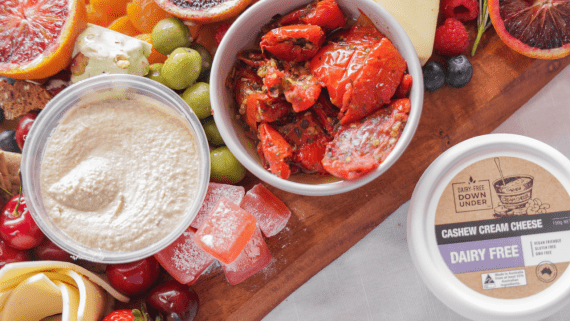 Fill the rest of your platter with options to suit everyone or keep it plant-based. We love seeing fresh fruits and colours to really bring it to life and of course to make it 'Insta-worthy' (Taking photos for social media)