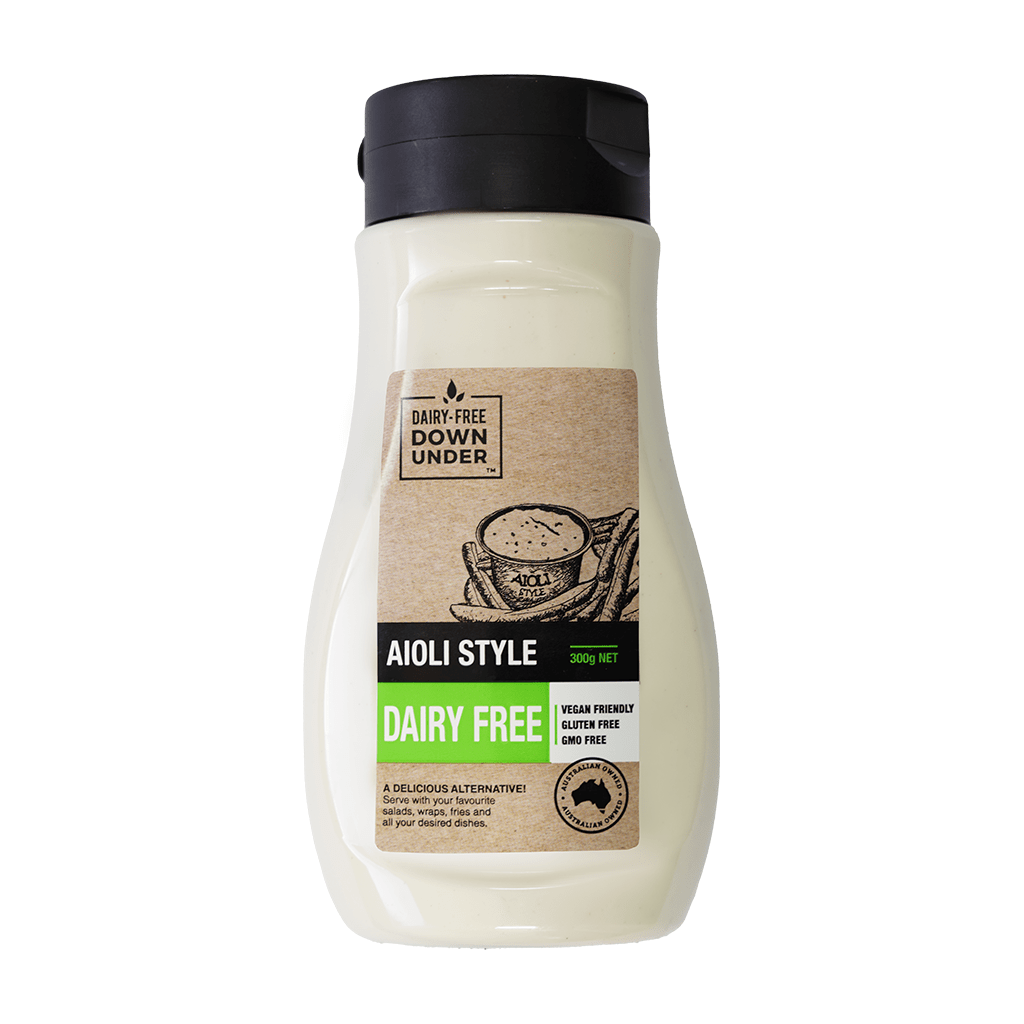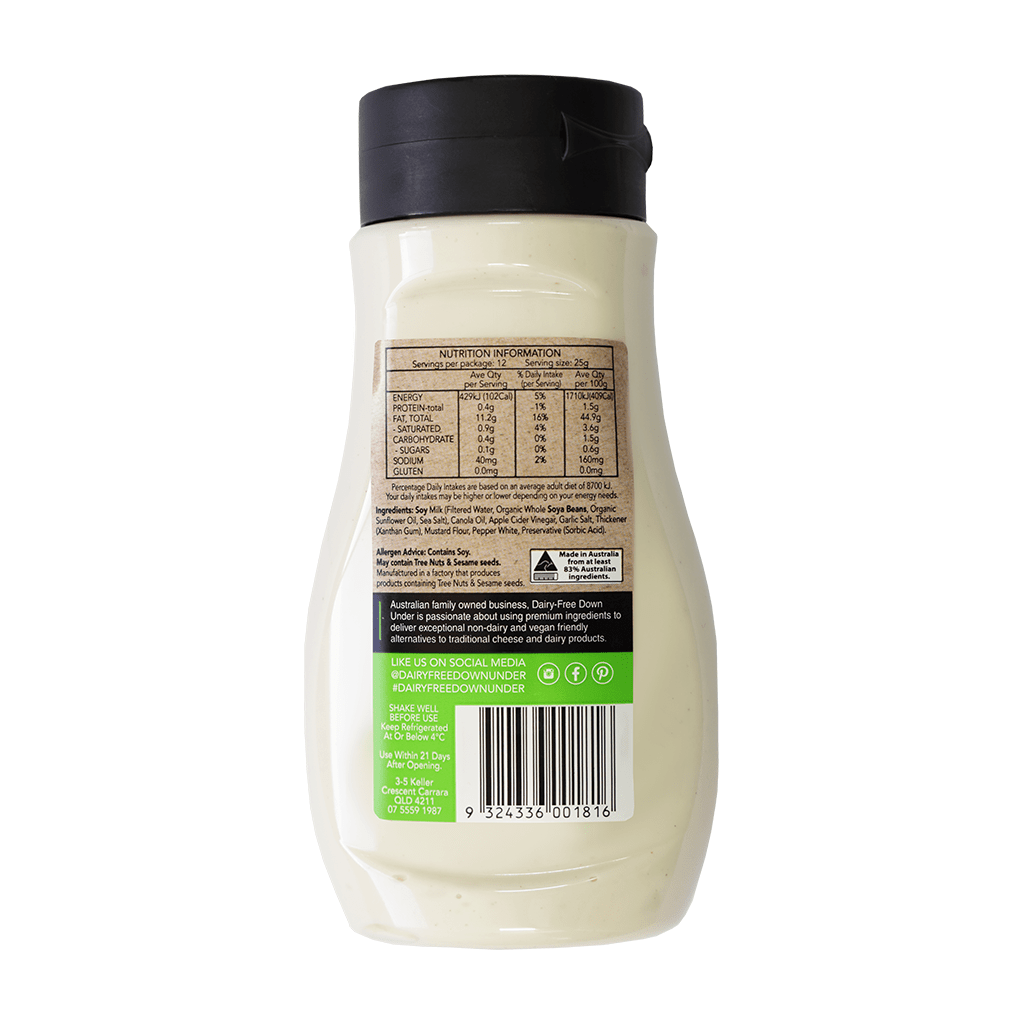 Plant-Based, Dairy-Free Aioli
Sizes Available – 300g
Is any sauce as tasty as an aioli? Well, vegans and those following a plant-based diet need no longer miss out: our vegan aioli is the best around.
Our dairy-free, plant-based Aioli has just the right amount of garlic punch to accompany sweet potato fries or wedges! It's quite versatile and can be used as a side sauce too and pairs nicely with a main dish.
A life without our Aioli is just not fair, so we are proud to have brought a delicious dairy-free aioli to the world. Keeping you happy with this versatile and delicious condiment.
Always have this as a regular condiment in your fridge, restaurant or café, you'll be surprised by how many meals this vegan aioli will match with. The flavour and texture will have you wanting more.
Soy Milk (Filtered Water, Organic Whole Soya Beans, Organic Sunflower Oil, Sea Salt), Canola Oil, Apple Cider Vinegar, Garlic Salt, Thickener (Xanthan Gum), Mustard Flour, Pepper White, Preservative (Sorbic Acid).
MAKING LIFE CH-EASY FOR THE WHOLE FAMILY.