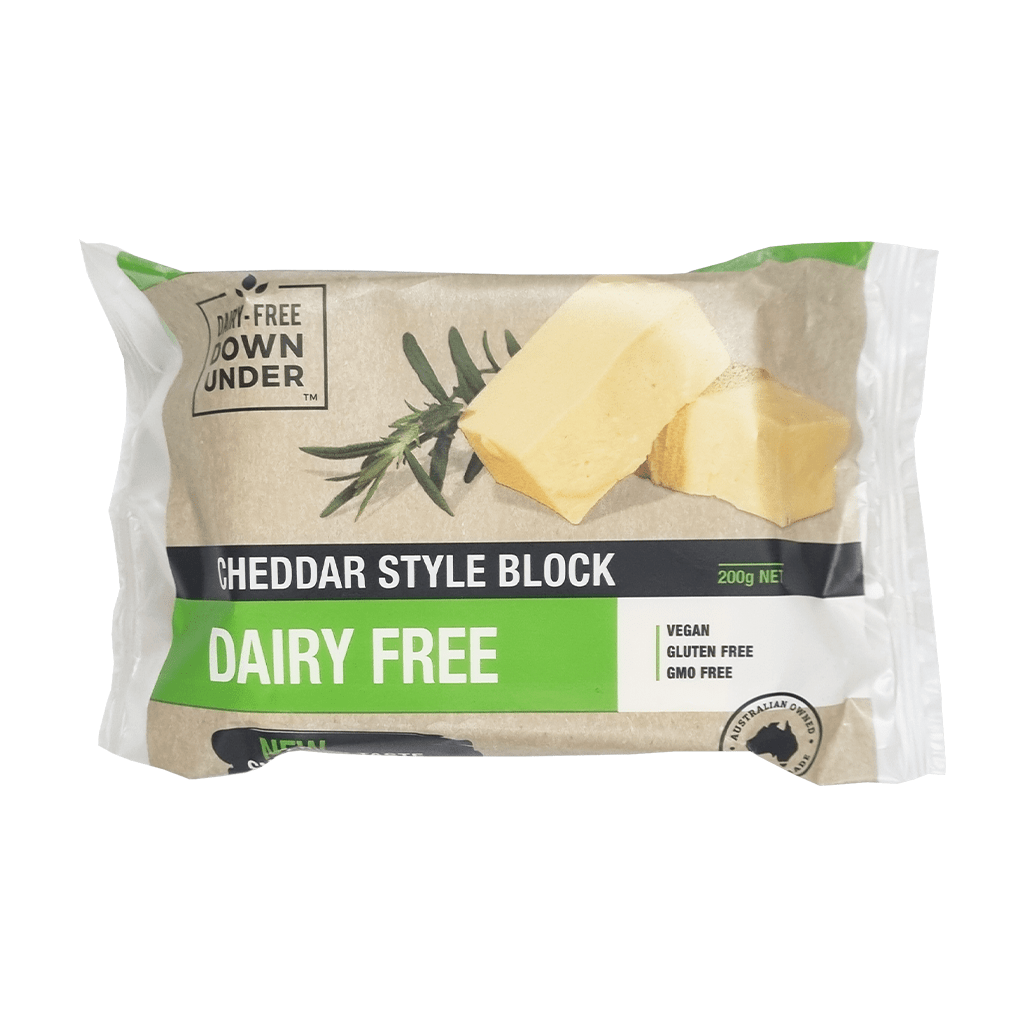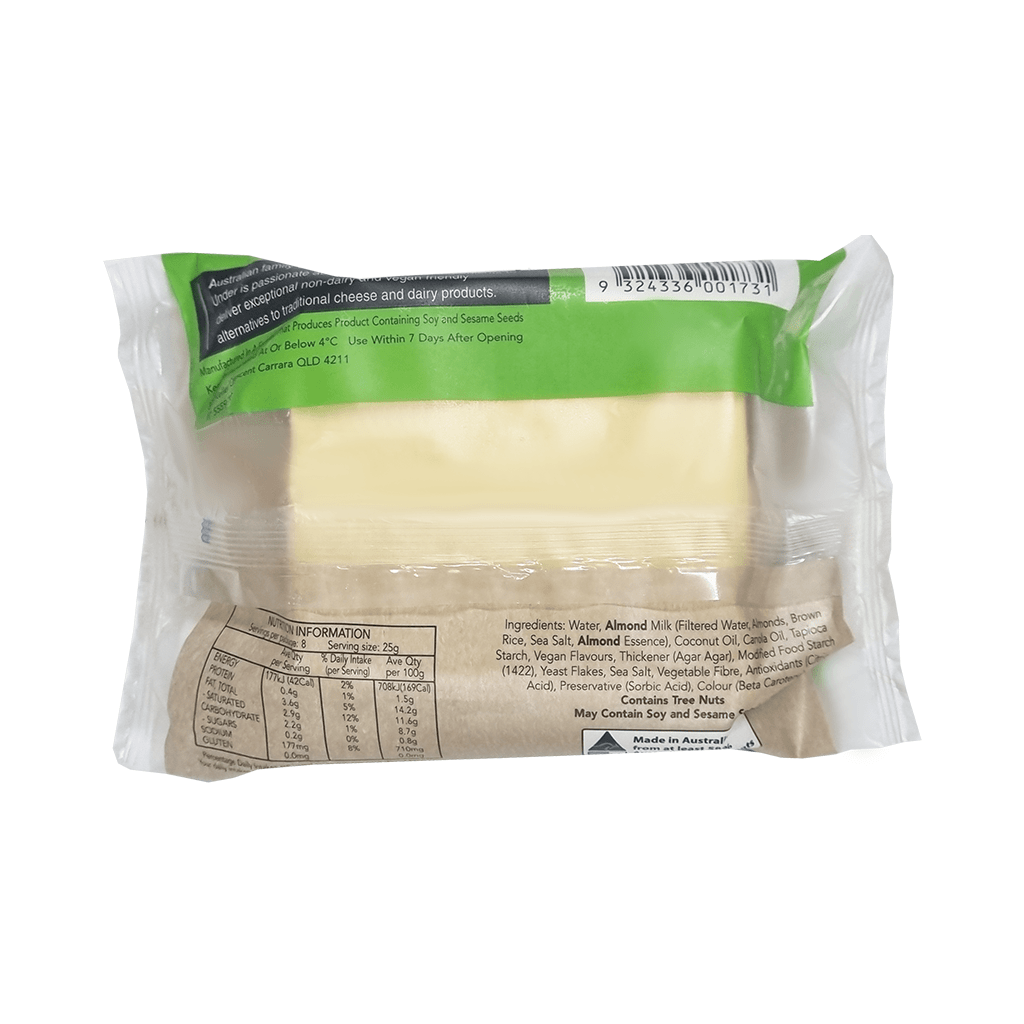 Plant-Based, Dairy-Free Cheese  
Sizes Available – 200g
Dairy-free & vegan cheddar cheese block
Who says vegans can't enjoy a cheeseboard too? Our dairy-free cheddar and vegan cheddar cheese block is the perfect addition to any table spread. Made right here in Australia.
Our dairy-free, plant-based Cheddar block will tick the boxes for your everyday cheese needs, such as slices for burgers, bite-size pieces for your cheese platters and much more!
This plant-based cheese has a delicious organic almond milk base and cuts and grates well. It's a versatile all rounder.
We say bring back the joy of a cheese platter!!
We like to use this dairy-free vegan cheese for platters as it easily cuts into small pieces without crumbling, with a toothpick you can create a bit size treat with a cherry tomato and piece of our cheddar block. Great for school lunchboxes and cheese platters when celebrating. 
Water, Almond Milk (Filtered Water, Almonds, Brown Rice, Sea Salt, Almond Essence), Coconut Oil, Canola Oil, Tapioca Starch, Vegan Flavours, Thickener (Agar Agar), Modified Food Starch (1422), Yeast Flakes, Sea Salt, Vegetable Fibre, Antioxidants (Citric Acid), Preservative (Sorbic Acid), Colour (Beta Carotene).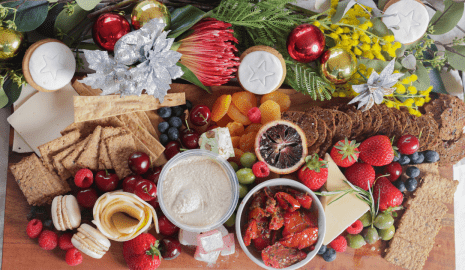 There is no denying that we all love to entertain and when we entertain, we like to have a delicious ...
Read More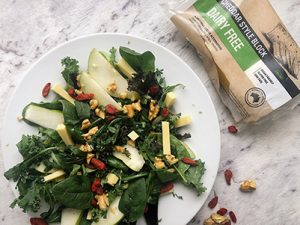 There is nothing better than a fresh summer salad on a hot day. This Pear, Rocket & Walnut Salad has ...
Read More
MAKING LIFE CH-EASY FOR THE WHOLE FAMILY.