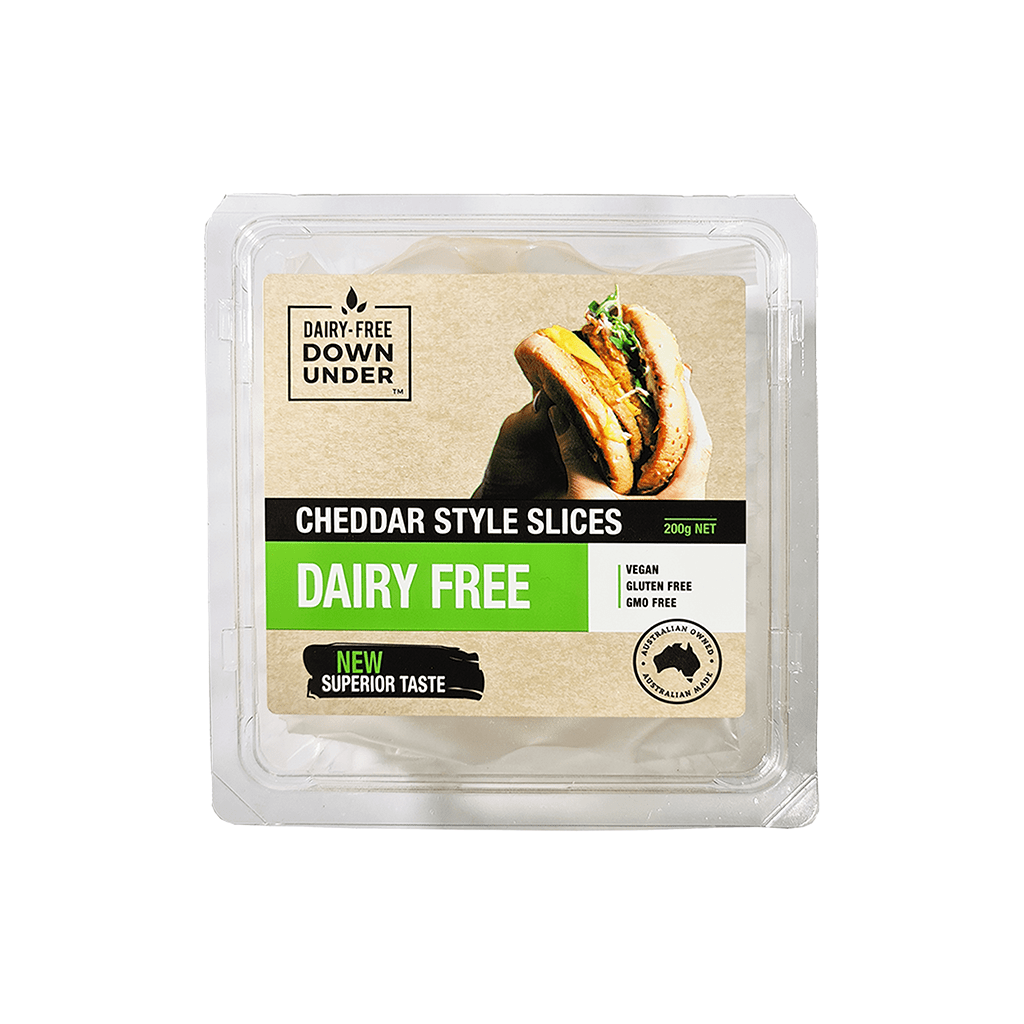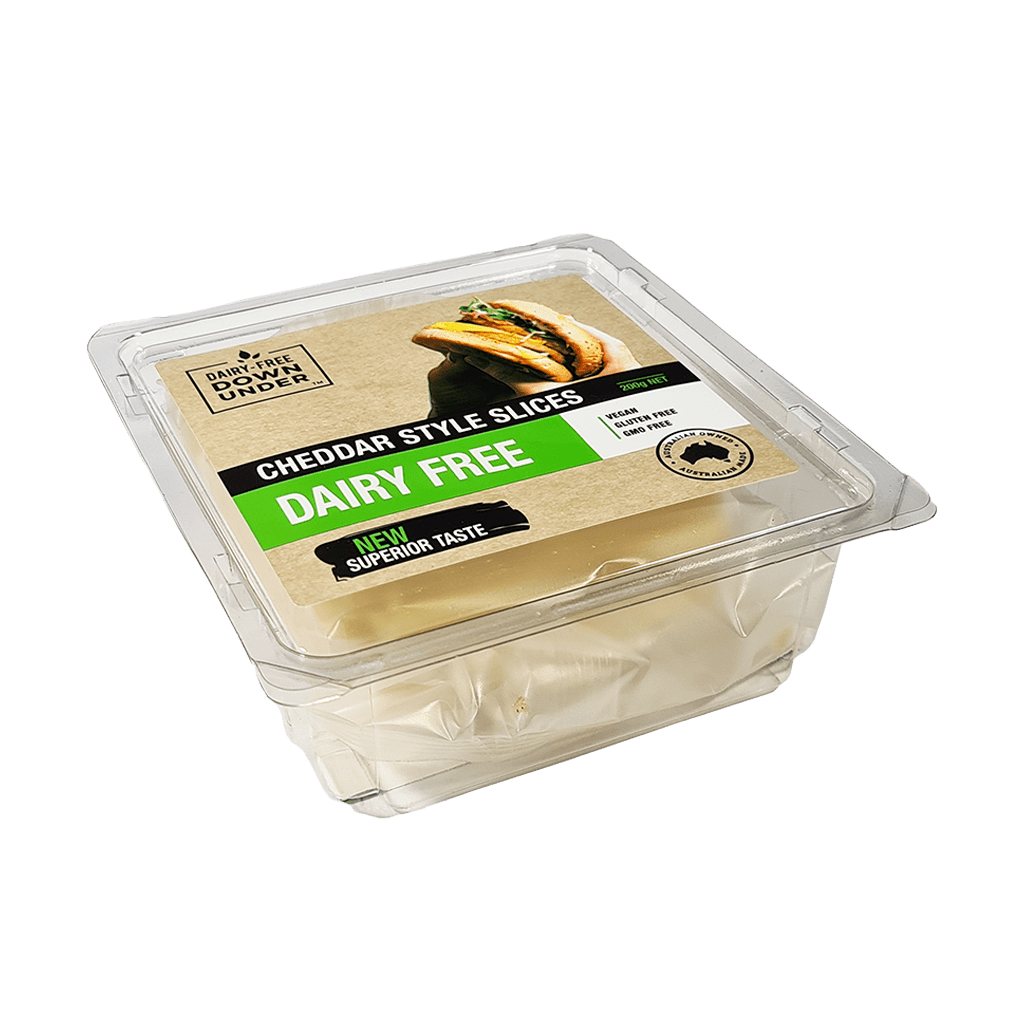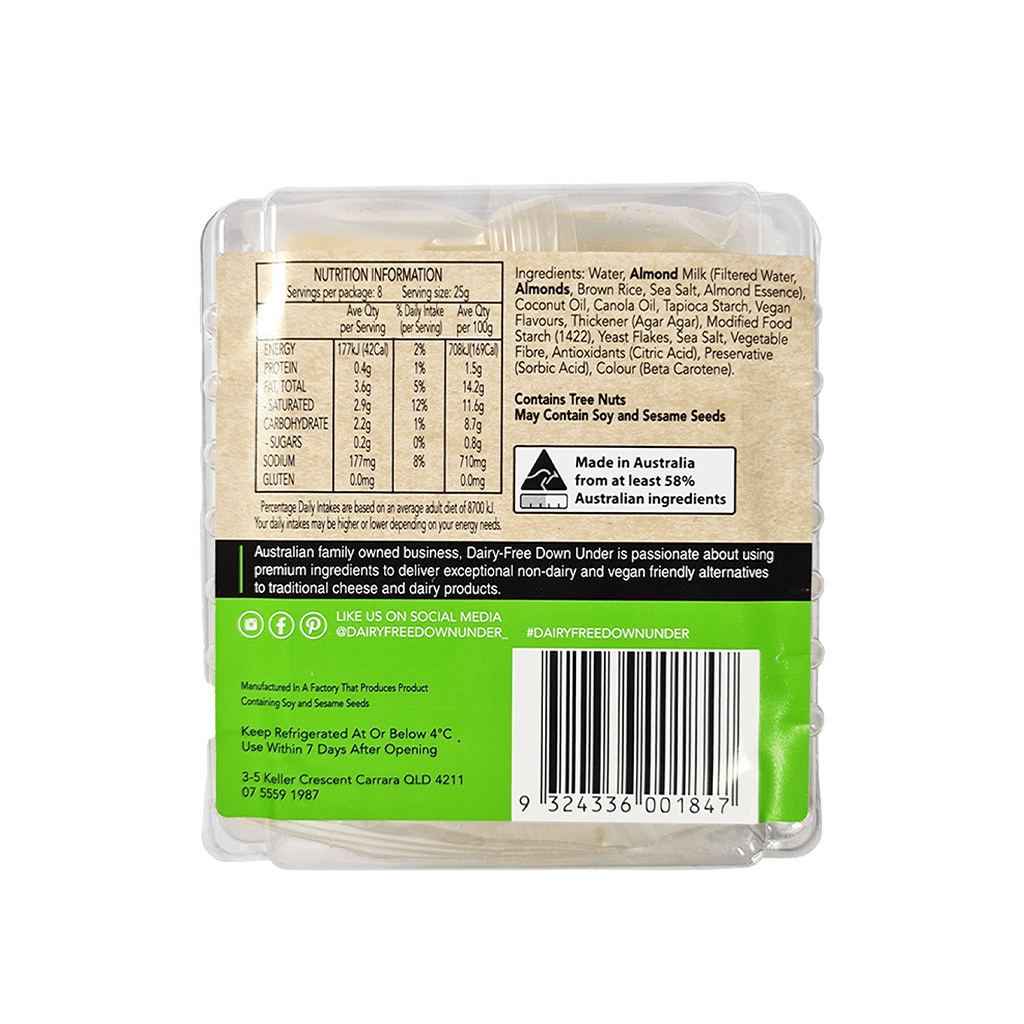 Plant-Based, Dairy-Free Cheese
Sizes Available – 200g, 650g, 1kg
Dairy-free & vegan cheddar cheese slices
Are you dairy-free? Still love a burger? Our vegan cheddar slices are what your burgers have been missing. Meltable and tangy, these go down a treat.
If you have been dreaming of a delicious burger but couldn't picture it without the cheese? Problem solved with the dairy-free, plant-based cheddar slices. Have your burger the way it was designed with this dairy-free solution.
Sometimes what makes something so good, is everything in it that's bad. So next time, say yes to that burger by pairing our plant-based Cheddar cheese slices with our dairy-free and plant-based Mayonnaise sauce for extra flavour and finger licking enjoyment.  Perfecto!!!!  Take it one step further by making your own chips and using our plant-based Aioli as a side dip too. This product is almond based, please check ingredients if you have a nut allergy.
Water, Almond Milk (Filtered Water, Almonds, Brown Rice, Sea Salt, Almond Essence), Coconut Oil, Canola Oil, Tapioca Starch, Vegan Flavours, Thickener (Agar Agar), Modified Food Starch (1422), Yeast Flakes, Sea Salt, Vegetable Fibre, Antioxidants (Citric Acid), Preservative (Sorbic Acid), Colour (Beta Carotene).
MAKING LIFE CH-EASY FOR THE WHOLE FAMILY.