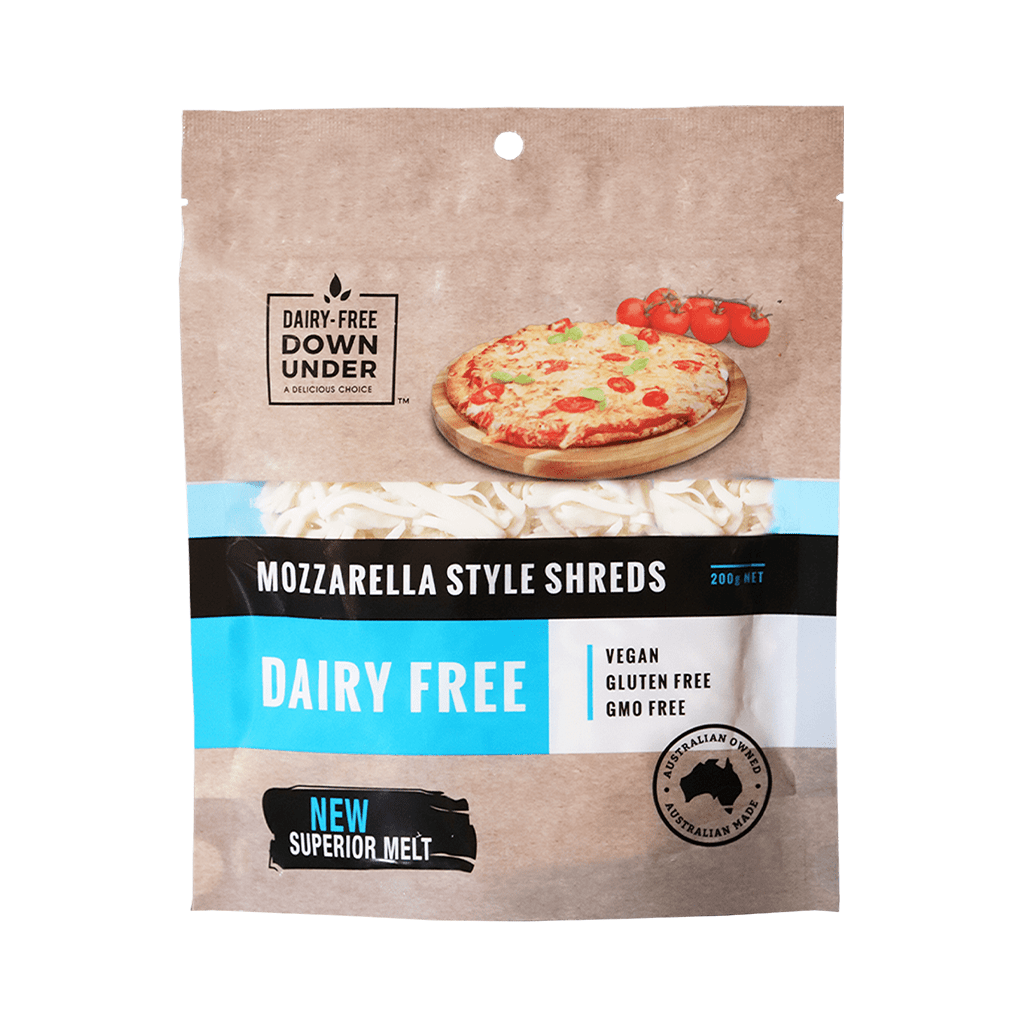 Plant-Based, Dairy-Free Cheese
Sizes Available – 200g, 1kg
Dairy-free & vegan mozzarella shreds
Taste what everyone's raving about. Delicious dairy-free, vegan, plant-based mozzarella-style shreds that really melt. Made right here in Australia.
This should be your go-to shredded mozzarella cheese alternative. It's the dairy-free cheese delight that will have you salivating, finally a plant-based Mozzarella that can melt on top of a pizza, potato bakes and much much more. Of course, you can use these shreds on salads and uncooked food, but everyone is excited that this vegan cheese will have you shocked how much it feels like your being naughty eating real cheese.
There is an art to getting the perfect melt, click "TIPS" below for instructions. 
When melting Dairy-Free cheese on your pizza, cook it as normal in the oven without the Dairy-Free cheese then at the end place your Dairy-Free cheese on top and switch over to "grill" and place your pizza directly under the element on high heat. Allow for approx. 5-10 mins and watch as your Dairy-Free cheese turn into a melted taste bud sensation.
Water, Soy Milk (Filtered Water, Organic Whole Soya Beans, Organic Sunflower Oil, Sea Salt), Coconut Oil, Canola Oil, Tapioca Starch, Vegan Flavours, Thickener (Agar Agar), Modified Food Starch (1422), Yeast Flakes, Sea Salt, Vegetable Fibre, Emulsifier (Soy Lecithin), Antioxidants (Citric Acid), Preservative (Sorbic Acid)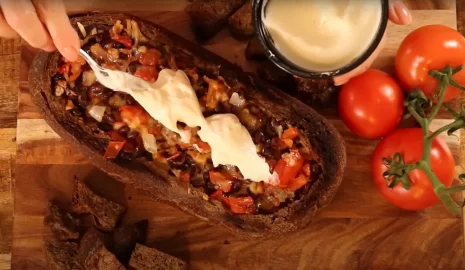 INGREDIENTS 1 Rye cob loaf or multigrain cob loaf (Gluten free optional) 2 tablespoons extra virgin olive oil 400g can ...
Read More
MAKING LIFE CH-EASY FOR THE WHOLE FAMILY.