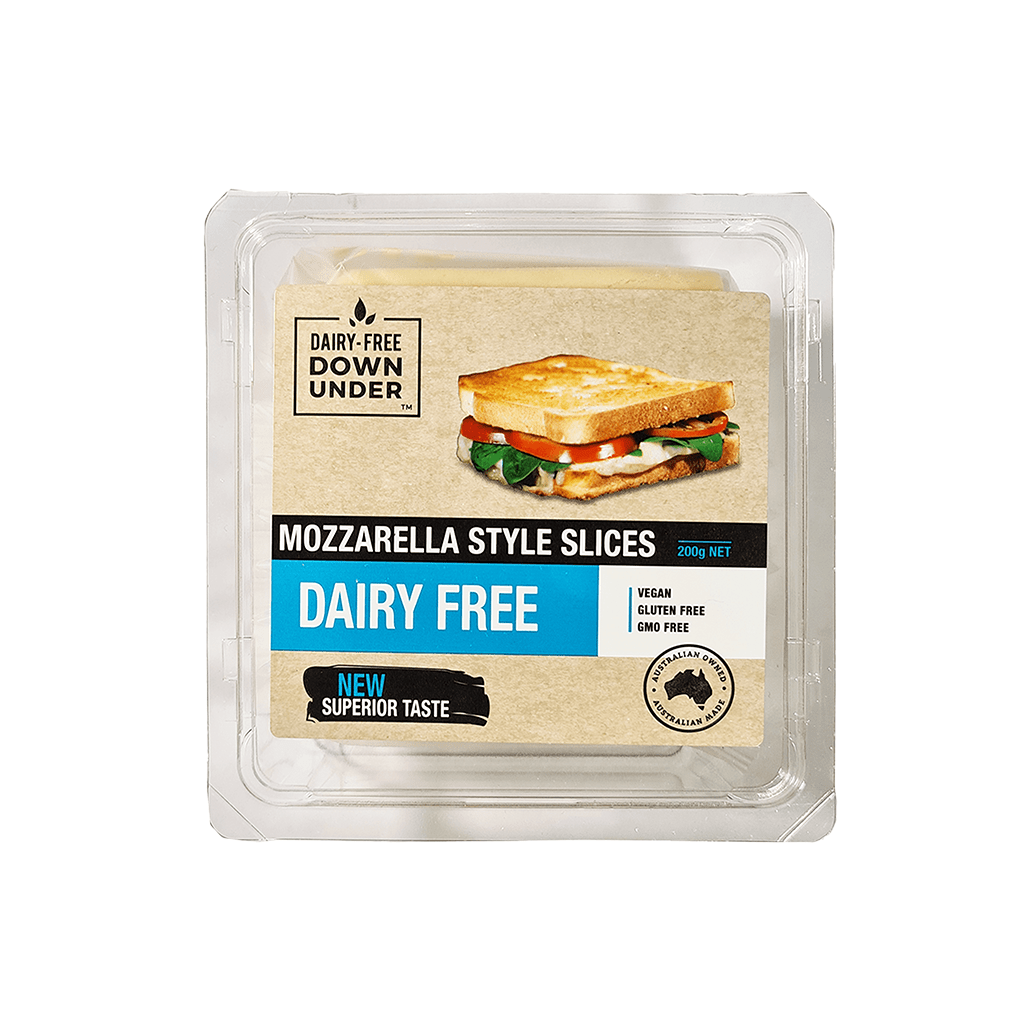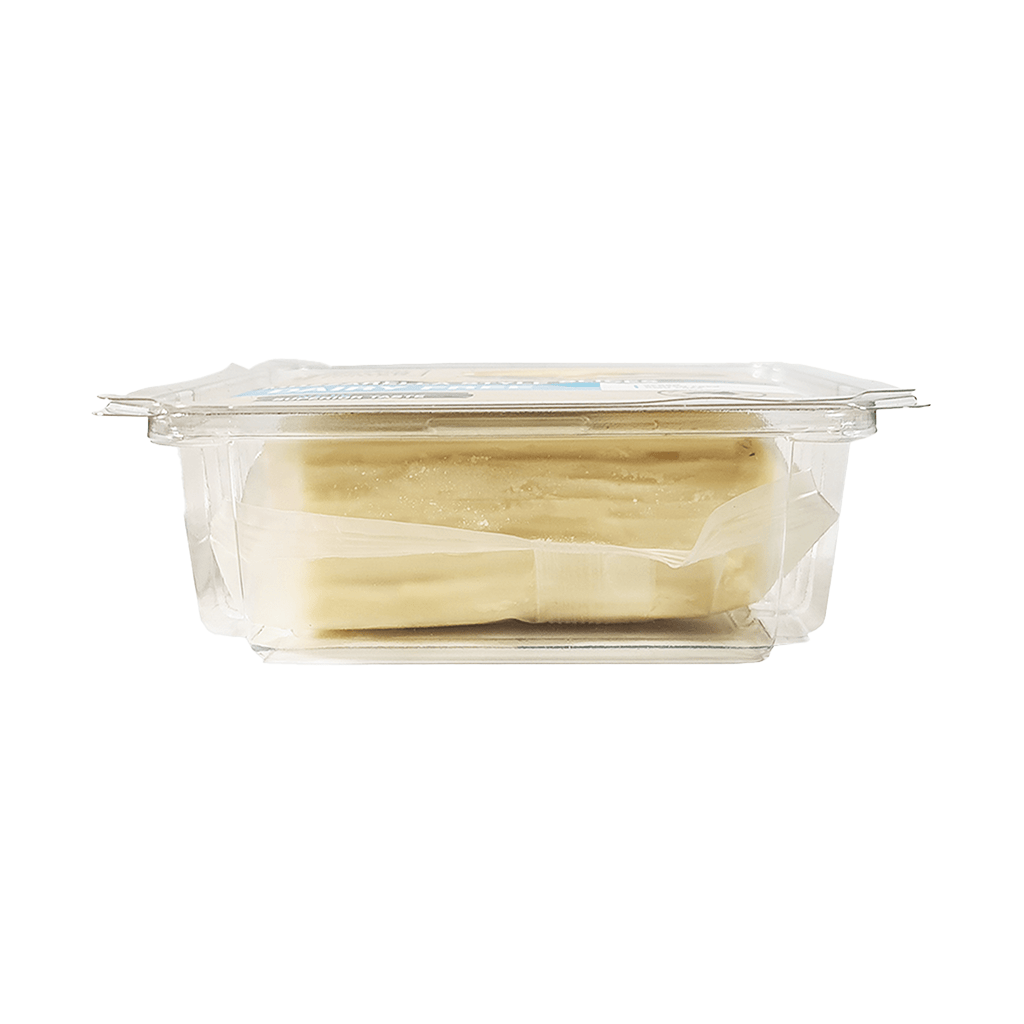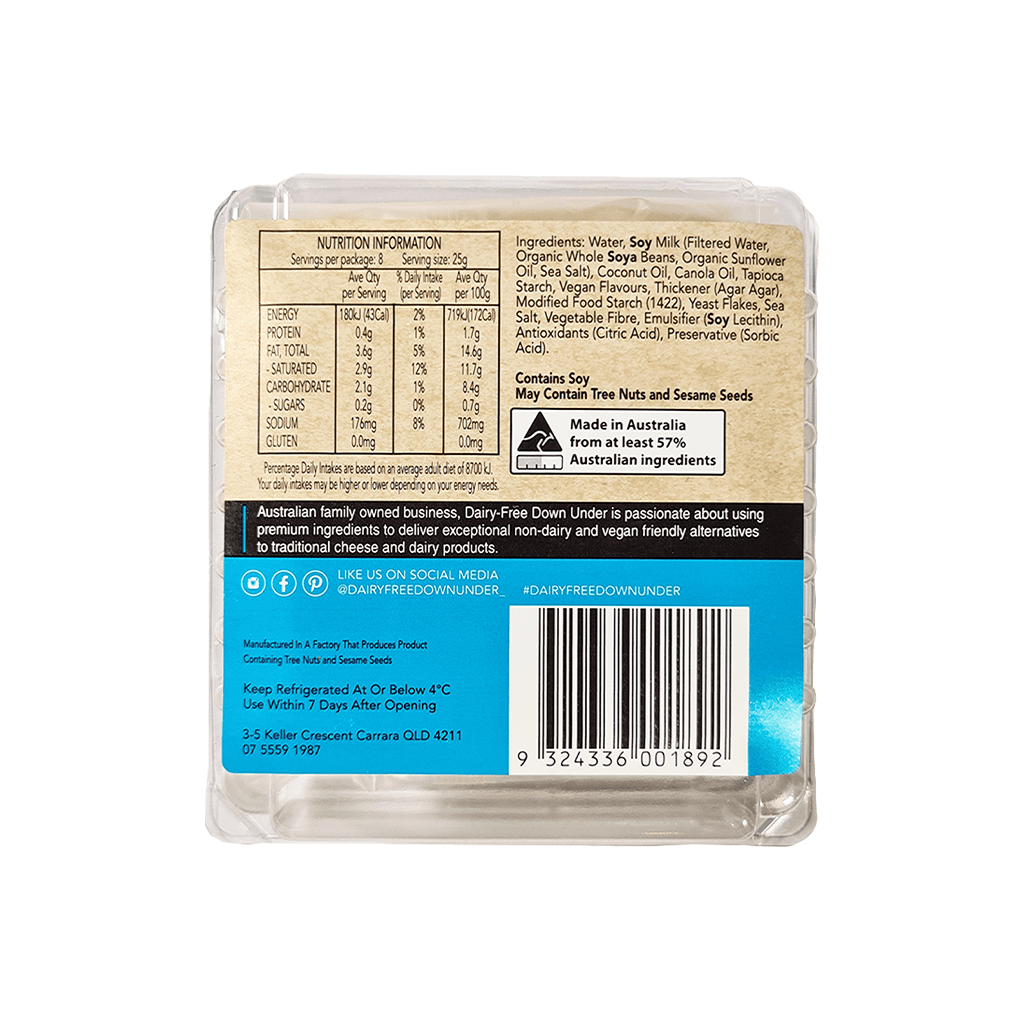 Plant-Based, Dairy-Free Cheese 
Sizes Available – 200g, 625g, 2kg 
Dairy-free & vegan mozzarella slices
If you think forgoing dairy means you have to say goodbye to toasties, you're wrong. Our dairy-free and vegan mozzarella slices are delicious and melt like real cheese. 
Make dairy-free sandwiches and toasties with ease using our Mozzarella Style Slices.
Your customers crave a fresh cheese and salad roll or drool over a delicious toastie or hamburger? These Mozzarella dairy-free cheese slices will slide perfectly onto your bread to fill the spot. A delicious dairy-free cheese taste with the convenience of pre-sliced slices.
To add a delicious dairy-free taste burst to your favourite sandwich, try a squirt of our dairy-free and vegan mayo, or even aioli if you're living on the edge. These handy slices are gluten and dairy-free.
Water, Soy Milk (Filtered Water, Organic Whole Soya Beans, Organic Sunflower Oil, Sea Salt), Coconut Oil, Canola Oil, Tapioca Starch, Vegan Flavours, Thickener (Agar Agar), Modified Food Starch (1422), Yeast Flakes, Sea Salt, Vegetable Fibre, Emulsifier (Soy Lecithin), Antioxidants (Citric Acid), Preservative (Sorbic Acid)
MAKING LIFE CH-EASY FOR THE WHOLE FAMILY.