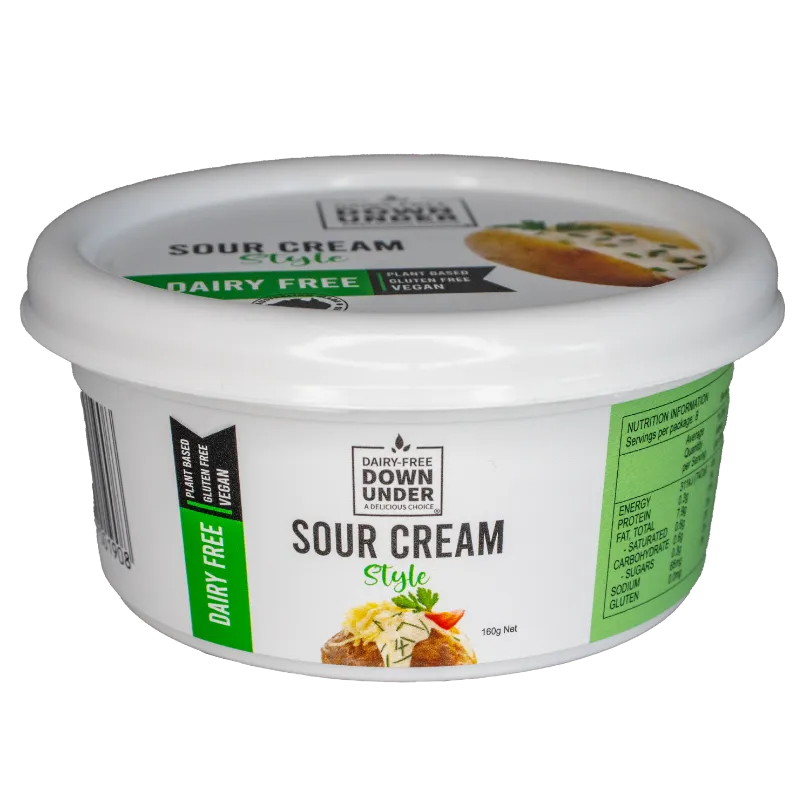 Plant-Based, Dairy-Free Cheese
Sizes Available – 160g, 500g.
Dairy-free & vegan sour cream
Mexican night has never tasted so good! Temper those spices with a dairy-free, vegan, plant-based alternative to sour cream.
Delicious is an understatement! When you reach for a corn chip in a nachos you want it lathered in sour cream, now you can still enjoy one of your favourites with our dairy-free plant-based sour cream.
We don't like to play favourites, but this vegan sour cream is one of our most versatile and scrumptious products.
The dairy-free sour cream can be utilised in some capacity in most meals. Whether that's a dollop on salads, tacos, and nachos or on the side to dip some sweet potato wedges into, the options are endless.
Soy Milk (Filtered Water, Organic Whole Soya Beans, Organic Sunflower Oil, Sea Salt), Canola Oil, Apple Cider Vinegar, Vegan Flavours, Raw Sugar, Thickener (Xanthan Gum), Sea Salt, Acidifier (Lactic Acid), Preservative (Sorbic Acid)
MAKING LIFE CH-EASY FOR THE WHOLE FAMILY.