The results from the Dairy-Free Down Under 2019 Lifestyle Survey have revealed ditching dairy improved digestion, skin and weight loss, but anything containing cheese was the hardest to quit.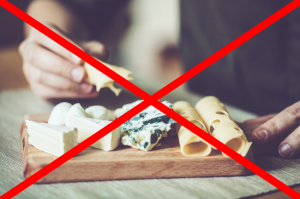 Dairy-Free Down Under surveyed about 100 people who currently live a dairy-free lifestyle with 60 per cent of participants citing an improvement in overall digestion, 57 per cent noticing less bloating and 33 per cent experiencing weight loss.
Co-Founder of Dairy-Free Down Under Kevin Flanagan said his Gold Coast-headquartered dairy-free cheese and dip business had grown tenfold since launching 18 months ago due to the demand for dairy-free kitchen staples alongside proven health benefits.
"We've seen rapid growth and demand for dairy-free cheese and condiments in Australia and internationally – we're in 900 retail and fast food outlets in Australia and exporting to six countries," Kevin said.
"The results speak for themselves; quitting dairy is a lifestyle choice that brings with it a range of benefits shown in the survey results.
"Consumers are smart and if they're going to drastically change their diet and lifestyle, they want dairy-free products that have quality ingredients, taste great and can be enjoyed by the whole family – from school lunches to the dinner table."
When asked what food they missed the most since removing dairy, 54 per cent said giving up cheese was the toughest sacrifice. This was followed by chocolate at 36 per cent.
The results back up findings from a University of Michigan study into why foods trigger addictive behaviours while others don't, which revealed the most addictive foods contained cheese.
That's partly due to its high concentration of a protein called casein that ignites your brain's opioid receptors.
"I guess this explains why cheese can be so hard to give up, even when you know your health will benefit," Kevin said.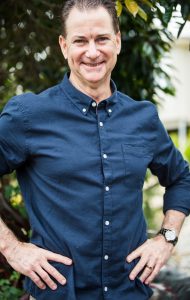 "Hopefully our products ease the transition and make it easier for families to enjoy their favourite dishes when their kids have intolerances or allergies.
"We're one of those families as our daughter is dairy-intolerant, so we've created everything she missed out on from vegan sour cream and dairy-free mozzarella shreds to cashew cream cheese and cracker packs," Kevin said.
The most common type of food reporting intolerance in Australia remains cow's milk/dairy, according to another study (*Australian Health Survey: Nutrition First Results – Food and Nutrients).
Finally, 65 per cent said following a dairy-free diet did not pose a negative effect on their life, saying an increased awareness has helped normalise the lifestyle.
Additional Findings
2019 Dairy-Free Down Under Lifestyle Survey
Health benefits since removing dairy
60% saw improved and better digestion
57% noted less bloating
33% saw increased weight loss
28% saw clearer skin and improvements in acne.
Food missed the most
54% missed cheese the most
36% missed dairy chocolate
29% missed dairy yoghurt
24% missed ice cream.
Years living dairy-free
46% – One to five years
20% – Under one year
19% – Five to 10 years
19% – 10 years or more.
Why did you remove dairy from your diet?
39% said gut health and lactose intolerance were the main reason for removing dairy
33% said veganism and environmental impact was their reason for removing dairy
24% said they saw better digestion
12% removed dairy to help their infant's digestion or children with allergies.
Of the 100 participants in the survey…
65% said following a dairy free diet did not have a negative effect on their life, but 34% said it did have a negative effect citing difficulty when dining out or eating in a group environment.
The Dairy-Free Lifestyle Survey was conducted independently in 2019 by Dairy-Free Down Under.
About Dairy-Free Down Under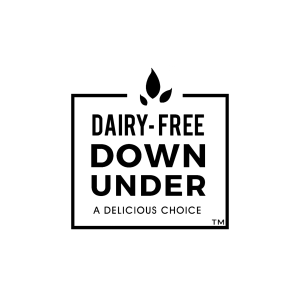 Dairy-Free Down Under is based on the Gold Coast, Australia and produces a range of dairy-free cheeses, sauces, dips and toppings. Dairy-Free Down Under products are made for those who choose to or need to, avoid dairy-based products without substituting the taste of their favourite kitchen staples. https://dairyfreedownu.wpengine.com
For all media enquiries, please contact Katrina Smith at Forward Communications at Katrina@forwardcomm.com.au or 0427 926 721.