Dairy-Free Down Under was born from owners Kevin and Jenny Flanagan's desire for their family of five to all sit around the table and enjoy the same meal,despite one of their daughter's intolerance to dairy. The company is a 100 per cent family-owned Australian business, headquartered at Carrara, Queensland, employing 30 Gold Coast locals. It's the only Australian owned large-scale manufacturer of dairy­-free cheeses and dips that has been successfully commercialised for the retail market.
The Dairy-Free Down Under philosophy is about exclusivity and a belief that everyone deserves a seat at the table – it doesn't matter if you're dairy-free, vegan, flexitarian or "lessatarian". Their growing product range includes mozzarella and cheddar-style shreds, cheddar-style blocks, mozzarella slices, cheddar slices, cashew cream cheese, cashew parmesan, aioli, mayo, sour cream and cheese and cracker snack packs. Dairy-Free Down Under's products offer almond, cashew, soy and coconut options to cater for various allergies – all products are also GMO-free. Products are available at IGA, Drakes, Foodstore, Flannerys, GoVita, other independents and Costco. Healthy Mexican food chain Zambrero uses Dairy-Free Down Under's Vegan Sour Cream nationwide across its 180 stores.
JEN'S CAPRESE SALAD
(SERVES 4-5) 
Ingredients:
1/4 cup of extra virgin olive oil
1/4 cup of freshly chopped, fresh basil 1 packet of Dairy-Free Down Under Mozzarella Style Slices
3 ripe, juicy tomatoes
3 tbsp of balsamic vinegar (regular, white, or golden)
Kosher salt and freshly ground black pepper, to taste
Method:
Slice tomatoes into round circles.
Cut the Mozzarella Style Slices into circles with a cookie cutter to match the same size of the sliced tomatoes.
Layer the Mozzarella Style Slices and tomatoes evenly on the platter.
Drizzle the virgin olive oil or balsamic over the top and season to taste with salt and pepper.
GLUTEN AND DAIRY-FREE NAPOLETANA PIZZA
Ingredients:
1 pizza base(can be gluten-free)
1 portion of Jen's Tomato Sauce (see recipe and method below)
1 pack of Dairy-Free Down Under 200g Mozzarella Shreds
A selection of your favourite toppings
Jen's Tomato Sauce:
Ingredients:
1 tin of crushed tomatoes
2 tbsp of tomato puree
2 garlic cloves
1 small brown onion finely diced
2 tbsp of Italian mixed herbs
Pinch of salt and pepper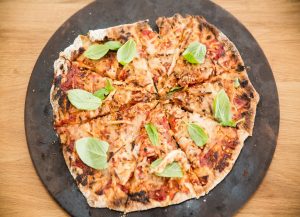 Method: 
Fry onion, garlic and herbs together until soft. Add tomatoes and puree.
Stir well, season and cook for a further 10 minutes. Check seasoning.
Liquidise and allow to cool slightly before using. Assembly of the pizza
Place 2-3 tablespoons of tomato sauce to each pizza or to taste (spread evenly).
Place your favourite toppings on top of pizza. Scatter Dairy-Free Down Under Mozzarella Cheese Shreds over the top.
Put into oven and bake on 200°c until Mozzarella starts to melt.
Then, put  under the grill until it browns. This is an important step and key to creating that "gooey" cheesy texture.
Pull out and top with basil leaves.
JEN'S SCRUMPTIOUS
HEALTHY BURGER
(SERVES1)
Ingredients:
Your favourite bun (can be gluten-free)
A mixture of fresh veggies like grated carrot, beetroot, crispy lettuce, thinly sliced tomatoes and crunchy cucumber
Vegan pattie (available at most supermarkets and independents)
1 packet of Dairy-Free Down Under Cheddar Style Slices
1 bottle of Dairy-Free Down Under Aioli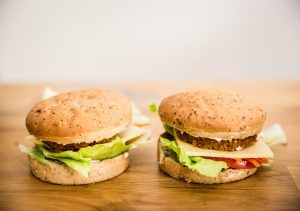 Method:
Cook your veggie pattie.
Spread the Dairy-Free Down Under Aioli on each side of the bun.
Layer the bun with one or two slices of Dairy-Free Down Under Cheddar Style Slices.
Add all the yummy vegetables.
VEGAN SHEPHERD'S PIE
Ingredients:
Base:
500g of cooked adzuki beans (can be tinned or soaked and boiled, according to packet instructions)
1 medium brown onion diced finely
1 large carrot diced
250g of mushrooms (I use large white flat or portobello)
1 tin of crushed tomatoes
2 tbsp tomato puree
2·3 tsp mixed herbs
2 garlic cloves (optional)
2·3 tbsp olive oil or any suitable cooking oil even Nuttlex
1112 cups quality vegetable stock
Salt and pepper to taste
1·2 tbsp chickpea flour to thicken, mixed to a paste before adding.
Topping:
3 large potatoes
100·125g Dairy-Free Down Under Cheddar Cheese Shreds
3 tbsp rice milk or any nut milk
Salt and pepper to taste
2·3 tbsp of Dairy-Free Down Under Parmesan cheese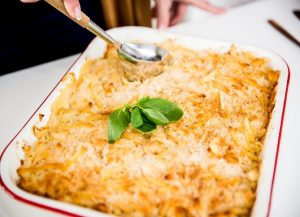 Method:
Peel and dice onion. Peel and dice carrot. Wash mushrooms and cut up roughly. Fry onion, garlic and herbs for two mins over a moderate heat. Add carrots and continue to cook for a further minute. Add mushrooms, stir well and cook over a low/moderate heat until mushrooms soften. Add tin of crushed tomatoes and the tomato puree.Stir well. Simmer for about ten minutes until the vegetables are cooked. Season, taste and add more salt and pepper as necessary. Add the cooked beans and stir through. Add enough vegetabIe stock to just cover the mixture and mix. Bring to a simmer. Thicken by sprinkling over a tbsp of chickpea flour and stirring it well until thickened, use more if necessary. Peel, boil and mash potatoes. Add grated cheese and enough milk to get a creamy mash texture. Check seasoning. Place the bean mix in dish. Top with mash. Sprinkle over parmesan cheese. Bake in Oven at 190°c fan until top is golden and crispy. This will take about 25 minutes then to finish put under grill to bake golden brown.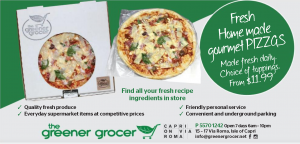 For the full article, head to – https://issuu.com/getit-magazine/docs/get_it_april_web/42