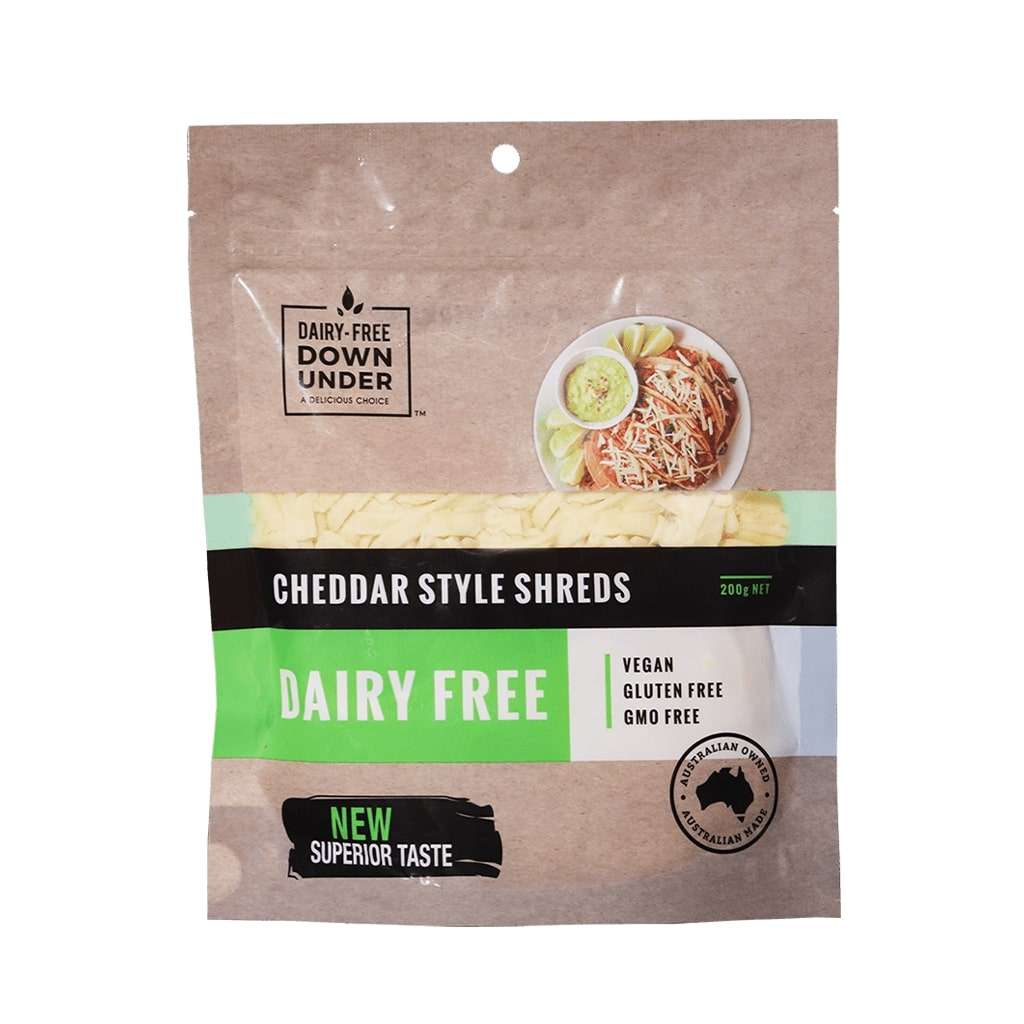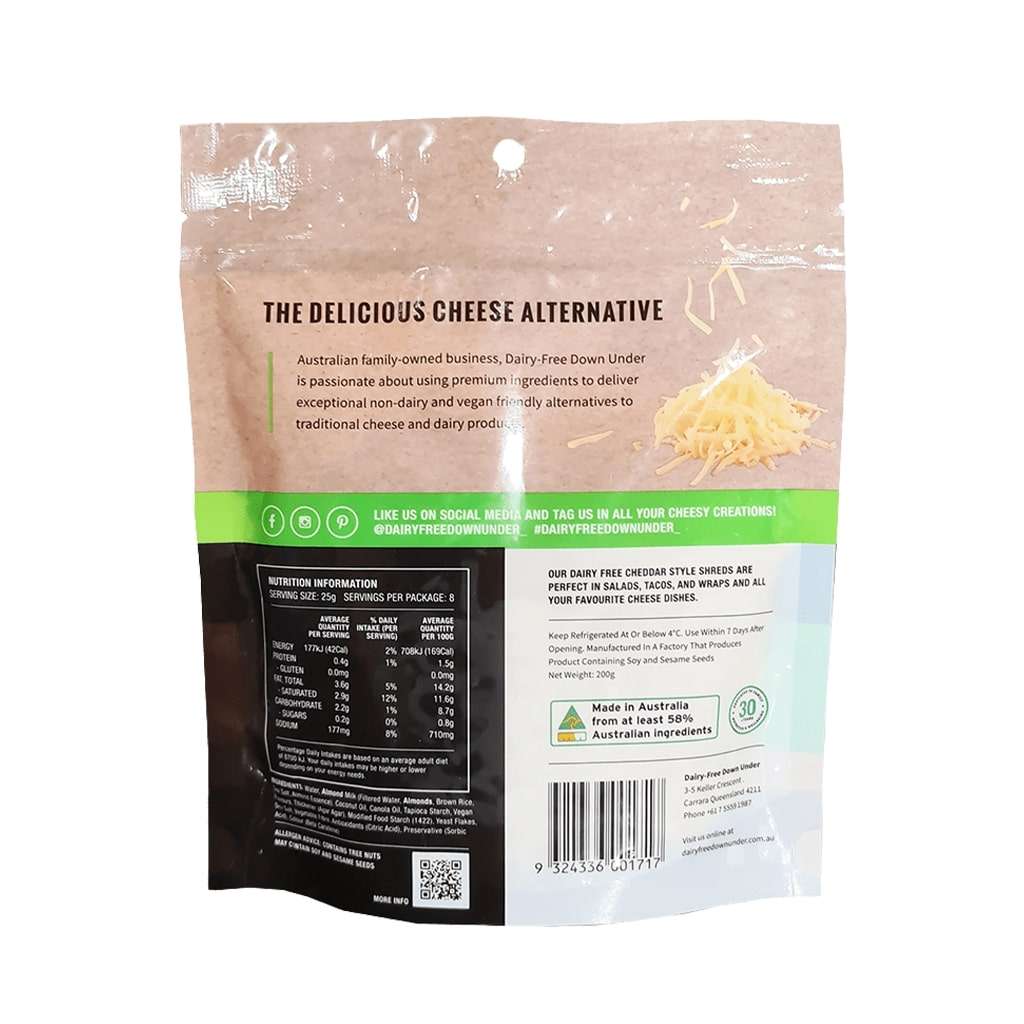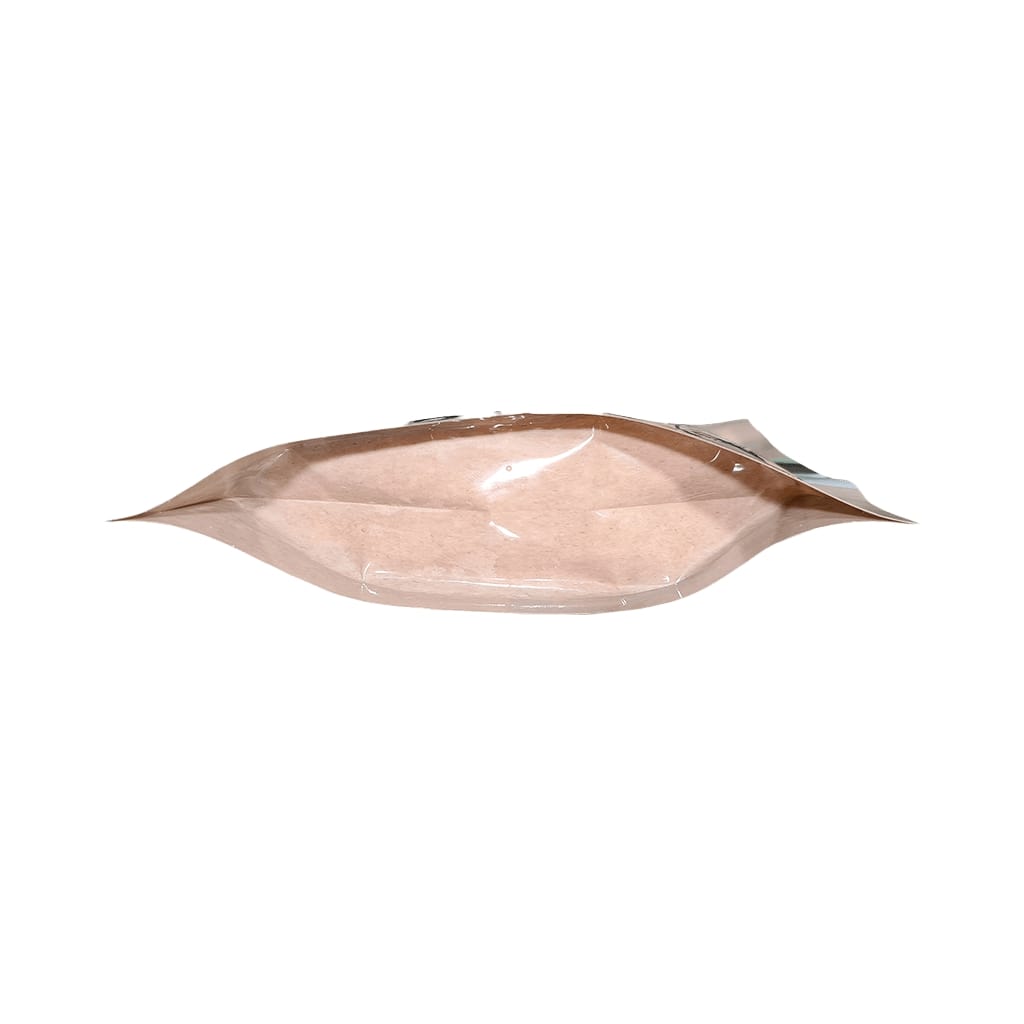 Plant-Based, Dairy-Free Cheese 
Sizes Available – 200g, 1kg
Dairy-free & vegan cheddar shreds
Our cheddar-style vegan shreds are a delicious addition to a variety of dishes, from pasta to baked potatoes and more. Who said plant-based is boring?
Think about all of the delicious meals you could sprinkle our dairy-free, plant-based cheddar cheese shreds over.
This is a tasty addition to tacos, pasta, or even baked potatoes the options are endless, they even mix well into a healthy salad.
We suggest an oven roasted baked potato with a dollop of our dairy-free and vegan sour cream topped with the dairy-free vegan cheddar cheese shreds, a taste powerhouse that won't upset your stomach. This product is almond based, please check ingredients if you have allergies.
Water, Almond Milk (Filtered Water, Almonds, Brown Rice, Sea Salt, Almond Essence), Coconut Oil, Canola Oil, Tapioca Starch, Vegan Flavours, Thickener (Agar Agar), Modified Food Starch (1422), Yeast Flakes, Sea Salt, Vegetable Fibre, Antioxidants (Citric Acid), Preservative (Sorbic Acid), Colour (Beta Carotene).
MAKING LIFE CH-EASY FOR THE WHOLE FAMILY.