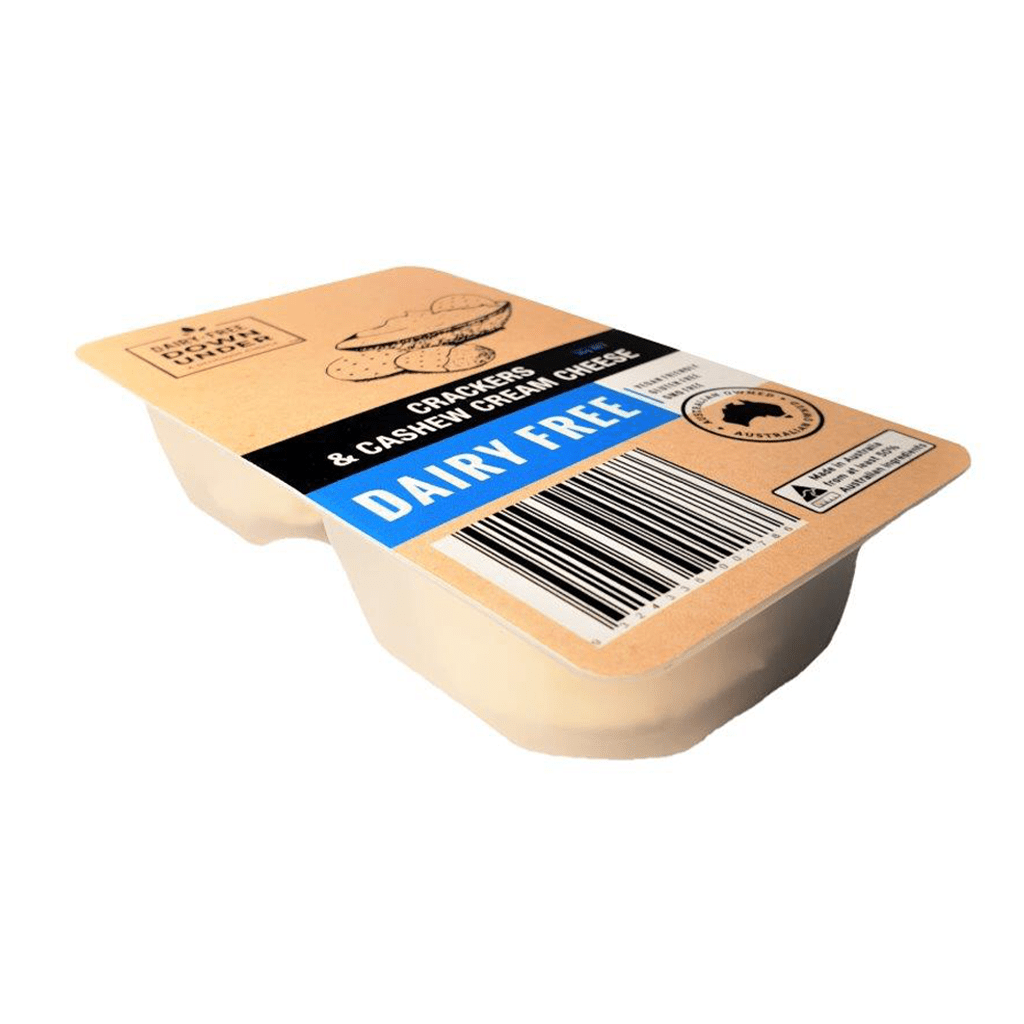 Plant-Based, Dairy-Free
Sizes Available – 30g.
CASHEW CREAM CHEESE AND CRACKERS
Cashew cream cheese and crackers
Our dairy-free, vegan, plant-based cashew cream cheese and crackers packs are ready for any occasion, whether you're on the go or filling a lunch box.
Our dairy-free Cashew Cream Cheese and Crackers, "snack packs" are ready for any occasion. Take to work, school as a kid's lunchbox snack or simply a nibble for the road. Plant-Based cream cheese is great for the whole family, the kids will love the taste too.
When you are craving a snack, just reach for this delicious dairy-free option. Just like a dip and crackers, it will hit the hunger spot without upsetting your stomach. This product is cashew based, please check ingredients if you have allergies. Vegan cream cheese is a crowd favourite. This is a must have in every home, supermarket and restaurant where kids visit.
Cashew Cream Cheese: Raw Cashew (38%), Water, Canola Oil, Yeast Flakes, Lemon Juice, Garlic, Apple Cider Vinegar, Sea Salt, Preservative (Sorbic Acid), Antioxidants (Citric Acid).
Rice Cracker: Rice, Vegetable Oil, Salt.
MAKING LIFE CH-EASY FOR THE WHOLE FAMILY.