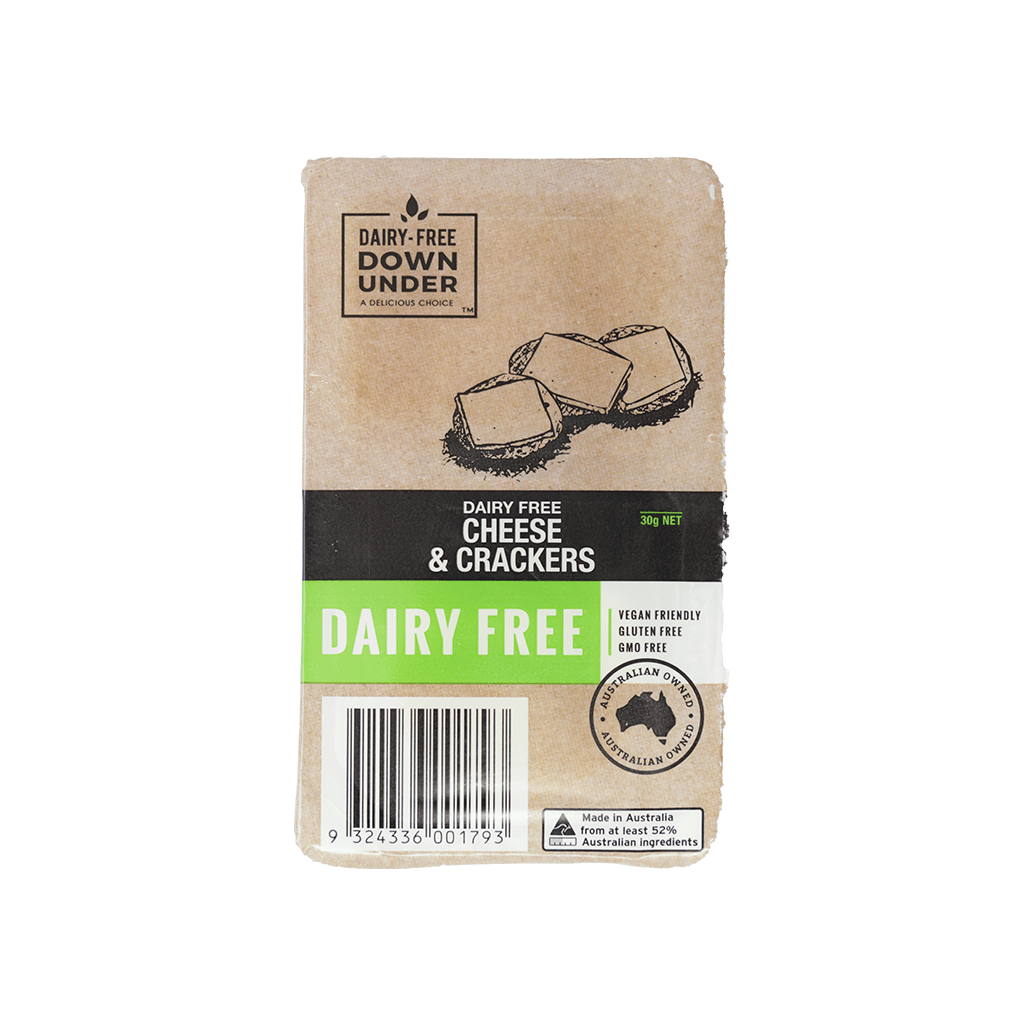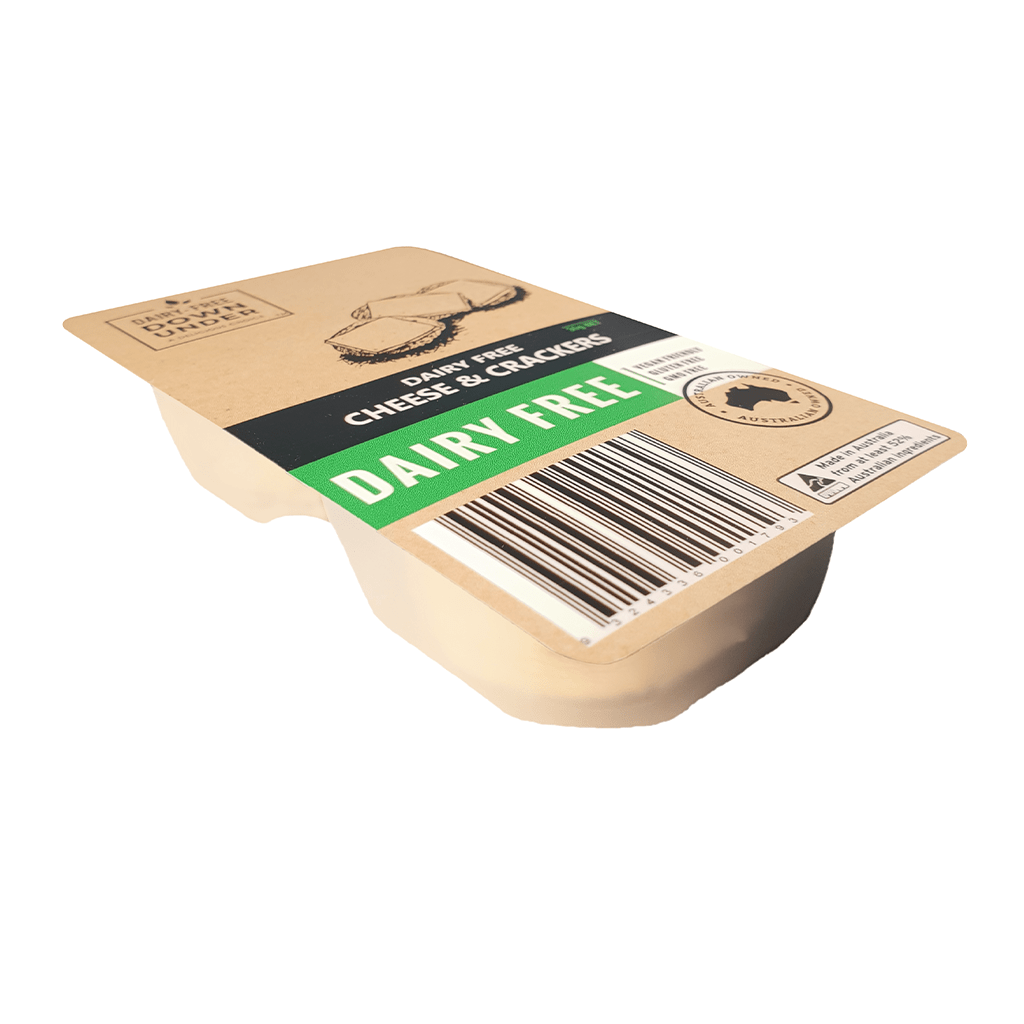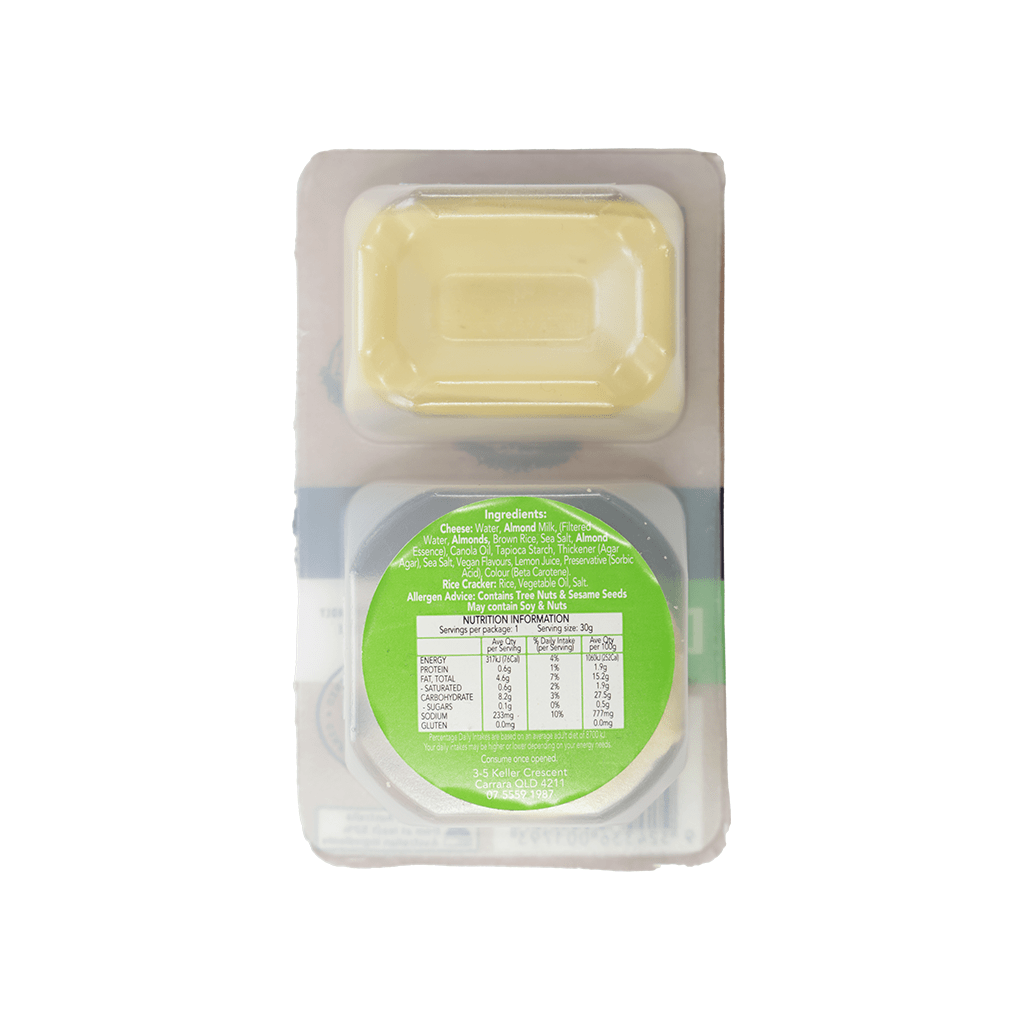 Plant-Based, Dairy-Free
Sizes Available – 30g.
DAIRY FREE CHEESE AND CRACKERS
Dairy-free & vegan cheese and crackers
On the run? Got a lunchbox to fill? Our vegan cheese and crackers are a tasty and nutritious snack perfect for those on the run or those with kids.
This would have to be one of the favourite go to snacks for people on the go or a busy parent packing for a day outdoors or as a kid's lunchbox snack.
This dairy–free cheese and cracker combo is a convenient serve for one and a great plant based and dairy-free alternative for the whole family.
Keep these dairy-free cheese snacks stocked up in the fridge for busy days, easy to pack for work and you can add a few other cheeky things on the side to create a mini platter on the run. This is a must have in every home, supermarket and restaurant where kids visit.
Cheese: Water, Almond Milk (Filtered Water, Almonds, Brown Rice, Sea Salt, Almond Essence), Coconut Oil, Canola Oil, Tapioca Starch, Vegan Flavours, Thickener (Agar Agar), Modified Food Starch (1422), Yeast Flakes, Sea Salt, Vegetable Fibre, Antioxidants (Citric Acid), Preservative (Sorbic Acid), Colour (Beta Carotene),
Rice Cracker: Rice, Vegetable Oil, Salt.
MAKING LIFE CH-EASY FOR THE WHOLE FAMILY.