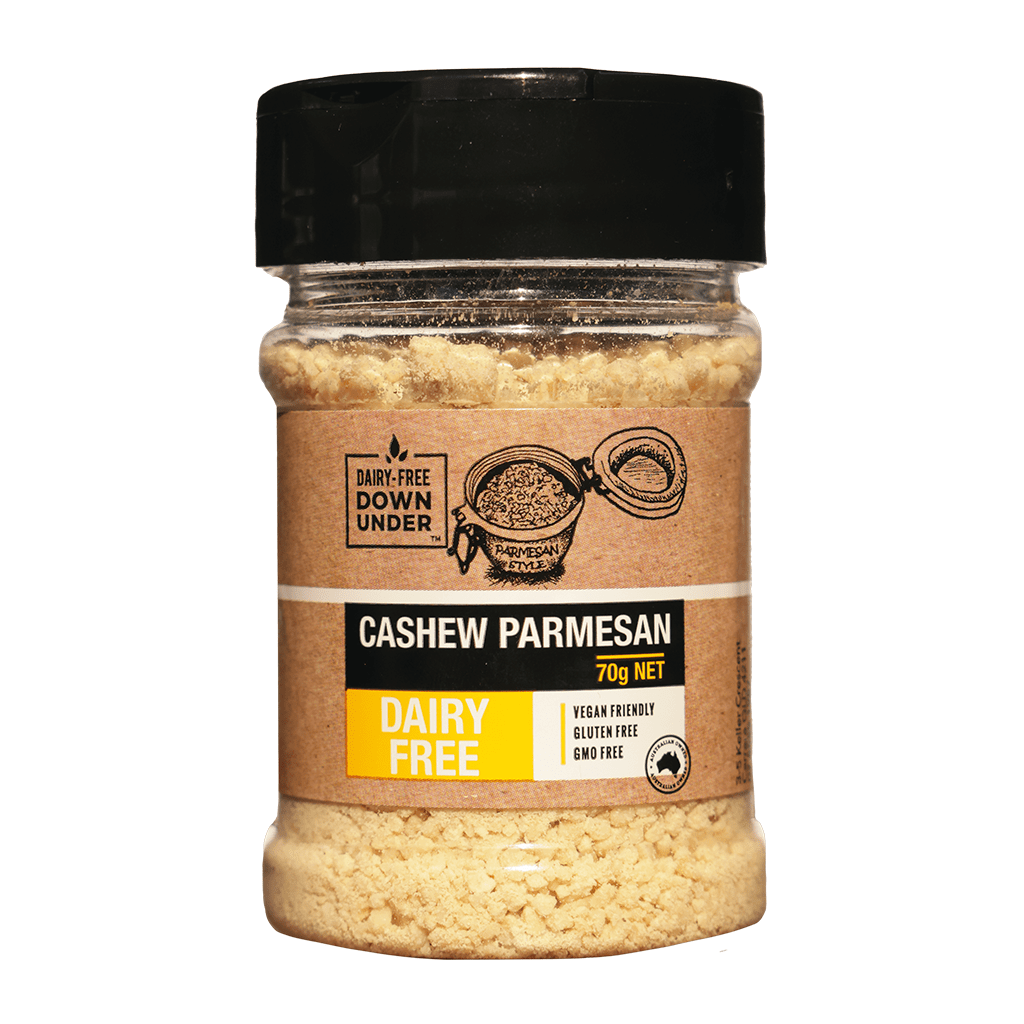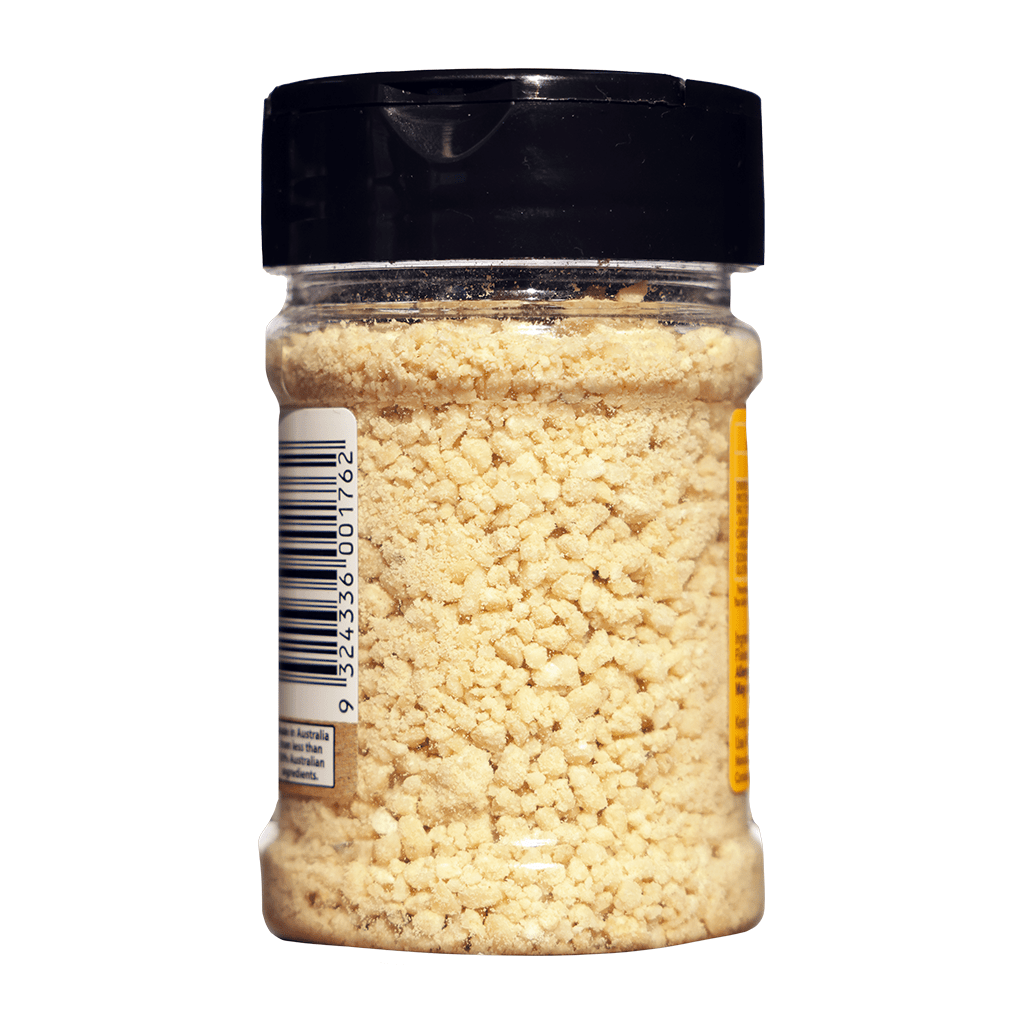 Plant-Based, Dairy-Free Cheese
Sizes Available – 70g, 500g.
This easy-to-use shaker stores in the fridge and is an easy choice when replacing parmesan from any dish. Bring back your favourite salads, pastas and cheese dishes!
The Cashew Parmesan Cheese is loved by chefs looking to expand their dairy-free range.
It's so flavoursome, many add it to boring dishes bringing them to life.
This vegan parmesan cheese is perfect to sprinkle over your salads, pasta, or your favourite risotto. Its purpose is that of a parmesan cheese, but this one is dairy-free. It contains raw cashews and has the texture you desire. This product is cashew based, please check ingredients if you have nut allergy.
Raw Cashew, Yeast Flakes, Garlic Salt, Preservative (Sorbic Acid).
MAKING LIFE CH-EASY FOR THE WHOLE FAMILY.